See Change Practice Mediation Services– offering better Separation Solutions
When couples separate or divorce and families face breakdown, there are many practical and emotional issues to resolve. It is often a very emotional, costly and lengthy process. By the nature of their separation, many couples find it difficult to talk about their concerns. Mediaton is a modern, practical means of dispute resolution that is totally focused on attaining a win-win solution for the parties to the conflict. The benefit of mediation in all areas of family law is recognized across the globe. In the vast majority of cases it reduces cost, time and stress for both the separating parties and the children concerned.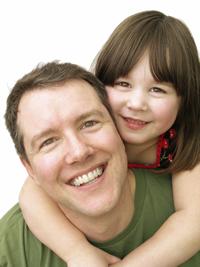 See Change Family Mediation Service helps the separating parties to reach an agreement that meets the interests of both parties and also importantly, the needs of their children. It jointly addresses all relevant issues on which they need to make decisions including but not exclusively:
Mediation helps you to help yourself:
By taking the step to mediate, you are empowering yourself to make your own decisions. This is done by talking through and working out all issues surrounding your divorce or separation, whether it is before, during or after the event.

Mediation improves communication and helps you build for the future in your new circumstances. In particular it can help your children maintain their family relationships.

 Mediation is usually less than half the cost and twice as quick as contested court proceedings.
See Change Practice (Family Mediation Services) comprises a team of professional mediators based in Dundalk, Ireland, mainly serving the East and North-East of the Country and also Northern Ireland. We work with families affected by relational breakdown.
Our trained mediators provide you with the tools to untangle all the strands around family breakdown, find new ways of communicating and most importantly help parents to help their children make the necessary adjustments to family life.
Our goal is to ensure the best outcomes for each client, in order to build a strong foundation for a positive and happy future.
The Mediation Process
Mediation is a confidential, voluntary, "without prejudice" process utilized to facilitate separating or divorcing couples in reaching mutually acceptable agreement on matters concerning the separation whilst also focusing on minimising conflict. In this process our neutral, trained mediators work with people to discuss and negotiate all of the issues related to their family conflict and to explore options for settlement.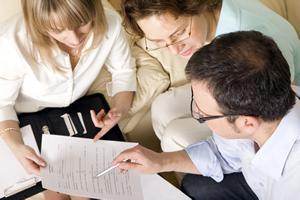 In family mediation See Change Practice strongly recommend the use of two mediators, one male & one female, co-mediating. This has been proven to create a much better gender balance and provide significant improvements in terms of results.
Research also shows that mediation improves communication and helps you build for the future in your new circumstances. In particular it can help your children maintain their family relationships.
Whilst there are often many complex and varied issues to consider and it is usually a very stressful time for the whole family, it is now becoming widely recognised that Mediation is a great, cost-effective way for families to resolve difficult problems and to emerge with a sense of achievement.
Mediation can also help improve communication, assist you in making decisions about future arrangements for the children and help you make decisions about property and finance as it affects your separation.
Court battles, on the other hand, tend to leave people feeling unheard and bitter and may increase the bad feeling between the parties. They are also very costly.
The Mediators' Role
During the course of mediation at See Change Practice, we are focused on three kinds of responsibilities:

Procedural - We keep track of the process and content of the decision-making, the goals and objectives of the parties, and maintain notes that become the foundation of a written agreement  - a Memorandum of Understanding.

Facilitative - We keep the process moving by opening channels of communication and keeping them open. Realising that in these circumstances attitude can be affected by normal emotions such as anger or fear, we help you avoid conversation-stoppers and help you maintain your focus on your interests and options.

Substantive - We can offer information, suggestions and brainstorming ideas, all the time working with you to construct solutions based on your needs.
Mediators are professionals, trained to help parties negotiate solutions on all issues arising from separation:
What will happen to the house?

Where will everyone live?

How will the individuals separate their finances and assets?

How will the children cope?

When will the children spend time with each parent and how will this affect the wider family circle?
The mediators are impartial and non-judgmental and offer no solutions but instead help the parties themselves to identify solutions that best meet the needs of each person involved. As mediators, we do not give advice, therapy or counseling.
Frequently Asked Questions
What is mediation?
Mediation is a voluntary, non-binding method of resolving disputes. The parties to a dispute are assisted in resolving their issues with the help of neutral, non-judgmental and impartial third parties.
How does the See Change Family Mediation process work?
Each party independently contacts See Change Mediation.

Information is sent out to both parties - this includes a sample Agreement to Mediate and a F.A.Q. info sheet, together with details on cost.

If both parties are agreeable to participate in the mediation process, initial appointments are made to meet with each party separately, usually immediately prior to any joint sessions.

In accordance with what we believe is best practice in A.D.R. (Alternative Dispute Resolution), all family disputes are co-mediated by a male and a female mediator.

Mediation is conducted by way of both individual and joint sessions as appropriate.

The process is completely confidential, voluntary and non-binding to the point of agreement. If the parties decide to enter into legally binding arrangements pursuant to mediation, this can be organised through their respective legal representatives. At the conclusion of the mediation process, the mediators will furnish a Memorandum of Understanding in order to facilitate this process.
What are the advantages of Mediation?
Time saving – Disputes that go to mediation can be resolved much more quickly than through protracted Court proceedings.

Cost saving – Mediation can prove to be much more cost effective than contested Court proceedings.

Less stress – Mediation involves significantly less stress for parties and their families than going to Court.

Control of the process – In mediation the parties control the process and any outcome achieved.

Flexibility – The parties set the Agenda and decide what issues need to be addressed. More flexible and personalised outcomes can be achieved than would be available in the Court context.

Preservation of relationships – Mediation avoids polarising the parties in the way a Court case tends to do. The process assists the parties in finding ways to communicate respectfully going forward and to resolve issues in a positive way. This is particularly beneficial regarding parenting issues.

Confidentiality – Parties who find themselves battling out matters in Court are forced to "air their dirty laundry" in a very public forum. Mediation on the other hand is absolutely confidential and respects the privacy of all concerned.

Success rate - Mediation has an average successful resolution rate of 80%.
What types of disputes can be resolved?
All family disputes including separation, custody, access, maintenance, inheritance and family property disputes, also disputes involving the elderly.
What about legal advice?
We actively encourage parties to obtain independent legal and financial advice throughout the process.
How long will it take?
This can, of course vary according to the complexity of the situation. On average, family mediations take four to five sessions to complete, over an agreed time period. Each joint session lasts approximately 1½hrs.
Why do you use two mediators?
International research and our own experience has shown us that in family mediation the parties are best served by having a gender balance with one male and one female mediator co-mediating. The co-mediation model also offers added protection against errors, oversight and omissions and ensures that every voice will be fully heard and that different perspectives will be understood and re-stated.
How do you charge?
Each party is charged an hourly rate (currently €80) for attendance at mediation. Unless agreed otherwise, each party is responsible for payment of their own fees. An initial deposit of €160 per person is payable prior to commencement of mediation (upon signing the Agreement to Mediate) – this deposit is fully refundable at the conclusion of the process, subject to settlement of all outstanding amounts payable. The parties will be individually invoiced following each session; this invoice then becomes payable prior to beginning the next session.
Who are See Change Mediation Services?
We are a private client mediation service run by accredited mediators. All our mediators and associate mediators have extensive experience in family law cases and dispute resolution. Mediations are usually conducted in our comfortable private office suite in Dundalk but we also accommodate clients at venues throughout the East and North-East of Ireland and also in Northern Ireland.
What issues can I bring to mediation?
Discussions are private and confidential and are based on co-operation between the parties to reach consensus on any of the issues relevant to the dispute.
What if one party is a better negotiator or is in a more powerful position?
As mediators, we are conscious that this situation can pertain and that one of our most important functions is to ensure that all parties can participate in the process on an equal and fair basis. In order to keep the discussions future focused, all options will be explored and considered and each party will be encouraged to seek appropriate expert advice, whether it be legal, financial or technical.
Is Mediation for me?
YES! If you want to resolve your family dispute in an efficient, pro-active and dignified way, thereby minimising the trauma involved for you and your family, then mediation could work for you.
Mediation is not expensive in comparison to litigation, offering as it does an effective means of resolving disputes and potential savings of many thousands of euro.
You could ask - Can we afford not to mediate?
What do I get at the end of the Mediation process?
Following the final Mediation session, our mediators will record what the clients have agreed in a Memorandum of Understanding. This document carefully outlines the decisions made by the parties and can be used by the parties' independent solicitors, following review to assure that each party's interests are protected, as the basis for the preparation of legal documents if required.
How do I contact you?
Contact us in the first instance, without obligation, by phone or e-mail for a private & confidential consultation.
See Change Mediation Services,
See Change Practice,
Park Street Medical Centre,
Park Street,
Dundalk
Co.Louth
Reception                           : 04293 51578
Berni McGuill (Partner)      : 0872 049 047
Maurice Kelly (Partner)       : 0872 999 866
e-mail                                 : info@seechangepractice.com