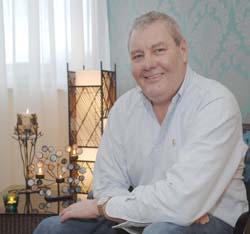 Maurice Kelly
Accredited Family Mediator (Friarylaw), Dip.LC (Oxford College), Master Practitioner NLP, Sports Practitioner NLP, PGA Professional.
Maurice initially became interested in the field of Mediation, of Personal development and Life Coaching through his work as a leading sports coach (P.G.A. Professional Golfer), realising that many mental skills widely used in games play were transferable and relevant to life in a much broader sense. As a caring person, an awareness that many of his personal friends, acquaintances and many others were suffering from anxiety and depression and were lacking in self-esteem, prompted him to take action to further study and gain the necessary expertise to enable him to help people who found themselves in problematic situations. Well known for his sense of humour and a relaxed attitude, Maurice has excellent inter-personal, communication and organisational skills and through his training in NLP has enhanced existing character traits such as perseverance, flexibility, creativity, openness, pragmatism and responsibility, believing that these are essential qualities to possess when assisting people who face challenges in their lives or who simply want to improve existing skills. He has broadened his skill set by incorporating hypnosis into his sessions, using it to help clients overcome fears and phobias, improve self-confidence (this is particularly useful for people preparing for court appearances) and generally boost performance in all areas of their lives. Maurice specialises in relationship building and personal development as well as peak performance mind-coaching for sports teams and individuals.
He works part-time in a voluntary capacity for a leading mental health charity.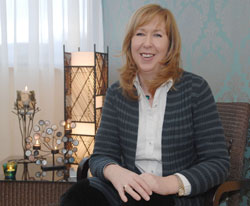 Berni Mc Guill
Accredited Family Mediator (Friarylaw), Dip.LC (LC.Inst), NLP Practitioner, HND(Social Care Practice)
Berni is an accredited Family Mediator and Life Coach with a Social Care background who, as a mother of three grown up children and with a lifetime's experience encouraging, coaching and mentoring friends and family through personal difficulties, has developed a special empathy with clients needing a forum to be seen and heard in a safe, non-judgmental way.
With eight years experience in a social care setting complimenting her already extensive knowledge of the subject, she has developed an extraordinary understanding of the dynamics of modern family life and in particular how they affect both parents and teenagers.
Her very human approach, warm personality, awareness and perseverance together with her life experience and professional background makes Berni uniquely qualified to help, support and guide clients through challenging times in their lives, while her passion for the subject and continuous self-growth ensures that she has an excellent track record when it comes to dealing with issues involving parents and teenagers alike.
Having studied topics such as relationship breakdown (and recovery from breakdown), bullying/harassment and other teenage related issues, Berni has developed programs specially tailored to the needs of parents going through separation and divorce.
Perhaps Berni's late father's words "Life is not a dress rehearsal" continue to best sum up her attitude to life, allowing her to be an extremely effective motivator when helping clients identify and improve their own existing skills, move forward and achieve goals in all aspects of their personal lives and professional careers.